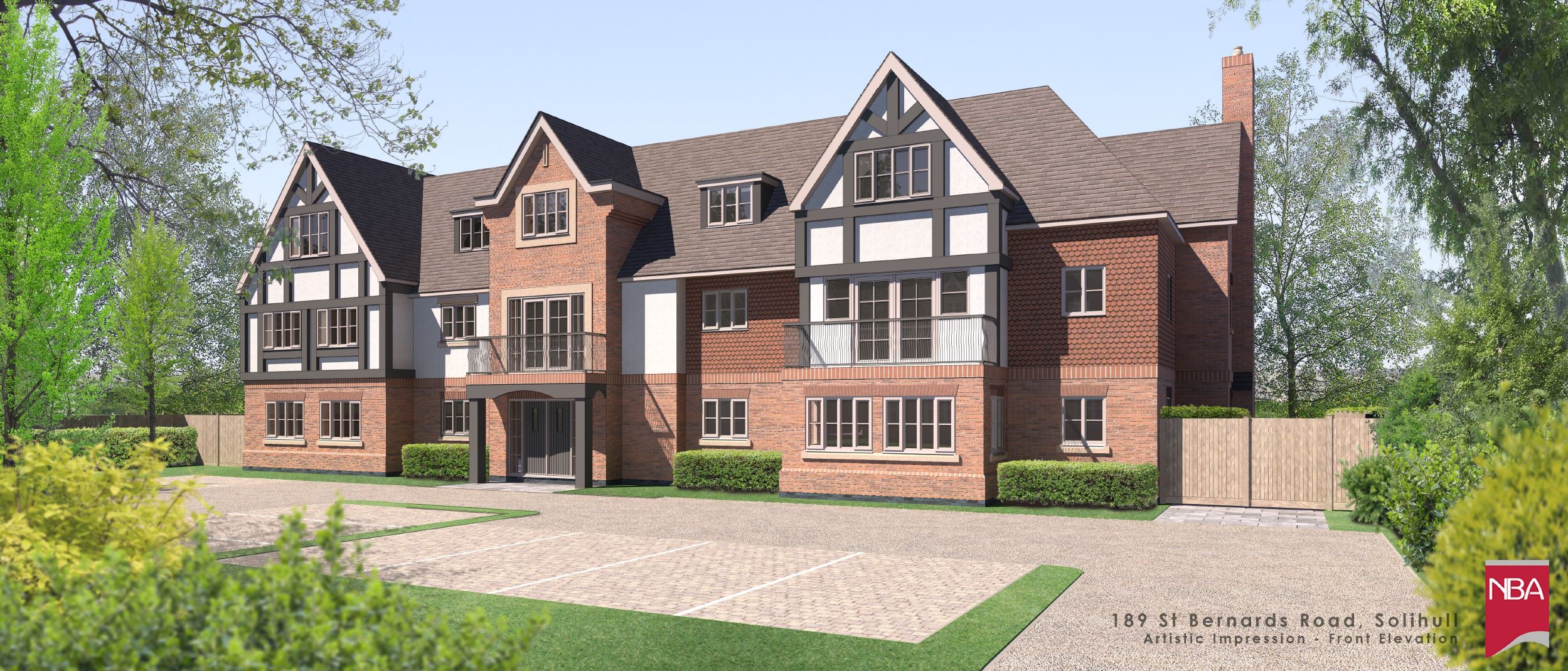 ---
6 April 2018
---
How about something more interesting than flat returns?
---
CapitalStackers investors can look forward to a return of up to 14% from a development of nine luxury flats in an established and popular residential road in Solihull.
The project is the latest scheme by Avalanche Capital – the successful team that some will remember repaid investors early when their spacious Chessets Wood dwellings were built and sold ahead of schedule in December last year, paying annualised returns of between 9.8% and 13.8% after just 7 months.
This latest scheme is to be built on the site of a large, unoccupied dwelling which will be demolished to make way for spacious, well appointed 2 & 3 bedroom apartments ranged over three floors.
The construction finance of £2,025, 000 is being provided by NatWest and the developers are contributing £900,000 of their own funds, leaving a crowdfunding opportunity for CapitalStackers investors to raise £930,000. Investment bids are invited from as little as £5,000.
"Excellent" levels of profit are expected – the site has already seen a substantial rise in value following planning permission, and confidence is further enhanced by the appointment of John Shepherd Estate Agents (who have previously sold Avalanche developments at better than appraised values) as the selling agents.
We have adopted a conservative figure of £5.8m pending formal valuation, which results in a respectable Loan-to-Value ratio of 55%. It's worth noting the agent anticipates selling for around £6.3m.
Given the above factors, investor demand will be extremely high when bidding opens at noon on Tuesday 10th April – so if this sounds like the right sort of investment for you, please don't miss out.
So that you're ready to invest when the auction goes live, if you're an existing member, you can familiarise yourself with the details of the deal now by clicking here. If you don't yet have an account, you can sign up here.
---
---
---
Don't invest unless you're prepared to lose all your money. This is a high risk investment. You may not be able to access your money easily and are unlikely to be protected if something goes wrong. Take 2 minutes to learn more.
---