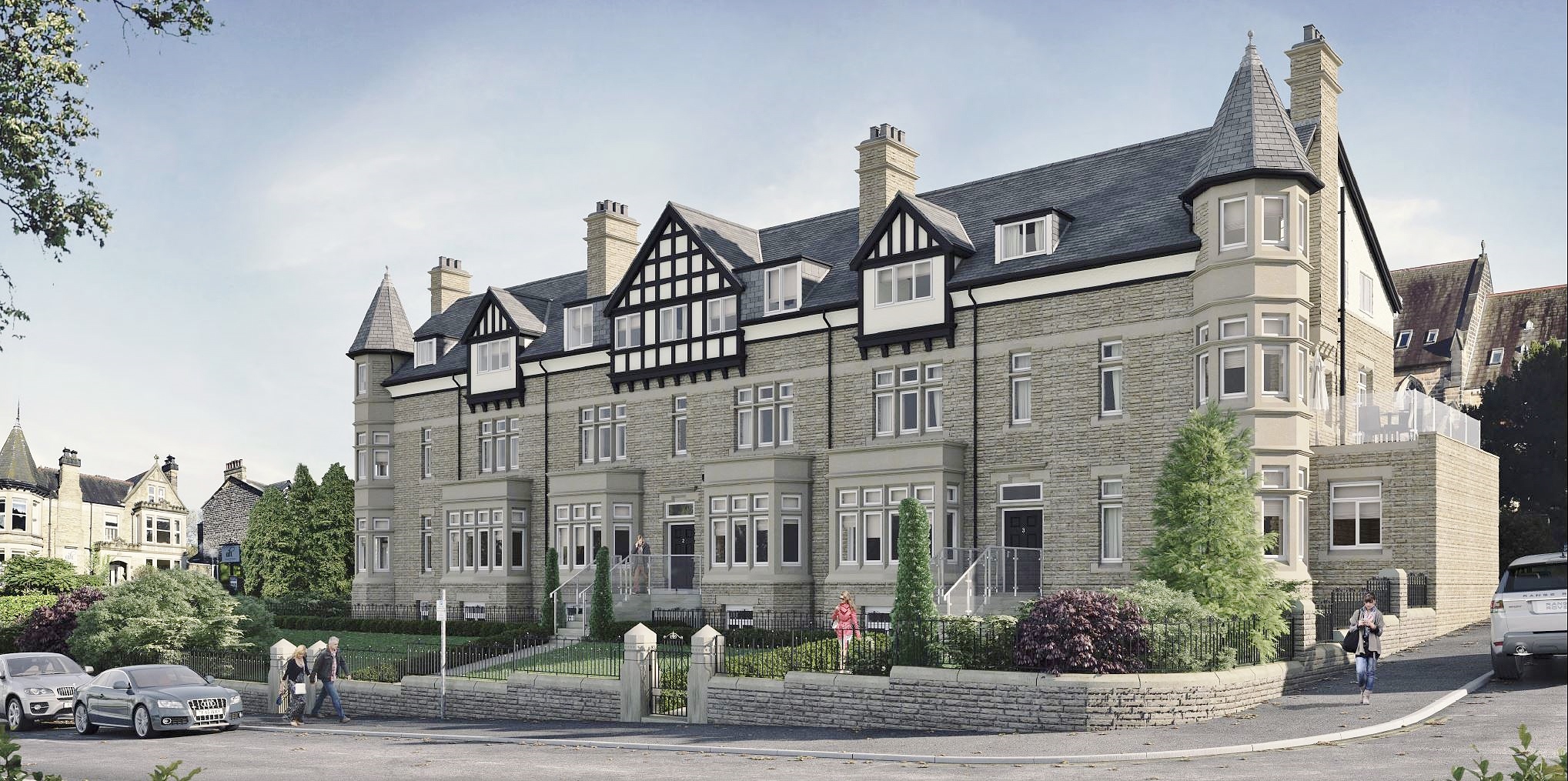 ---
31 October 2016
---
CapitalStackers helps fund conversion of Harrogate hotel
---
The Oakapple Group – a Leeds development company – has begun converting the former 4 star Balmoral Hotel in Harrogate into 14 luxury apartments, with the help of funding raised by P2P lending platform CapitalStackers.
The 1
2,500 sq ft landmark Victorian building on Franklin Mount is being sensitively converted into one and two bedroom elegant apartments ranging from 600 to 1300 sq ft. Completion is scheduled for September 2017 and residents will enjoy on-site parking and original architectural features. The property was built around 1890 as three Victorian villas, converted into a guest house in 1981 and became the Balmoral Hotel in 1984. Oakapple received planning consent in June 2016.
For the developer, the funding solution allowed more effective use of equity. CapitalStackers introduced the senior debt from Hampshire Trust Bank of circa £2.3m and raised the additional £515,000 required within a week of posting the deal. The developer anticipates selling for in excess of £4m.
Steve Robson of CapitalStackers comments, "We are delighted to be playing a significant role in the sensitive conversion of such an imposing and historical building within the centre of Harrogate. Investors will look forward to receiving returns pegged at between 11% to 15.5% per annum within the next 14 months".
CapitalStackers matches investors direct with developers seeking finance on specific projects. The company aims to plug the funding gap between typical bank debt and the developer's equity. Investors typically receive double digit returns up to 20%.
---
---
---
Don't invest unless you're prepared to lose all your money. This is a high risk investment. You may not be able to access your money easily and are unlikely to be protected if something goes wrong. Take 2 minutes to learn more.
---